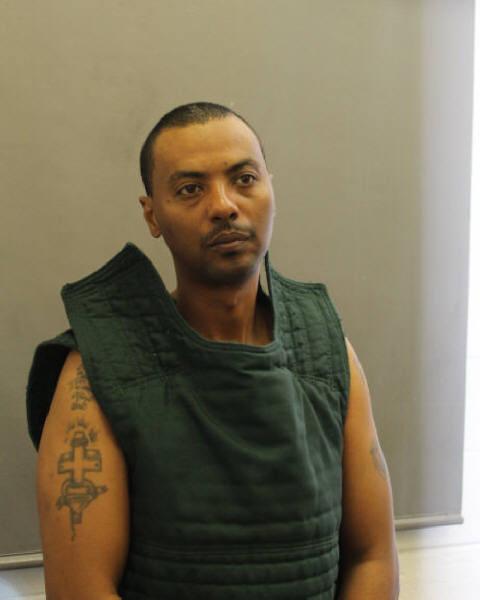 Police have captured an escaped prisoner who became the subject of a manhunt after fleeing custody at a Virginia hospital this morning, officials said.
The escaped prisoner, Wossen Assaye, was identified by a bus passenger who recognized him on the bus and called police, a law enforcement source told ABC News.
The suspect was arrested in Washington, D.C., by Metropolitan Police Department without incident at 25th and Pennsylvania Avenue SE, law enforcement sources added.
Assaye earlier prompted a lockdown at Inova Fairfax Hospital, in Falls Church, Virginia, less than 10 miles southwest of Washington, D.C., authorities said.
Assaye had been taken to the hospital for injuries sustained during a suicide attempt last Friday, officials said. For the first 24 hours of his hospital treatment, he was watched by Alexandria County sheriff's deputies, and after that, responsibility for security went to security contractor Allied Protective Services.
At 3 a.m. this morning, Assaye overpowered a female security guard at the hospital and took her gun, Fairfax County Police Chief Edwin Roessler said today after Assaye was captured.
Next, Assaye confronted a male security officer, according to Bobby Mathieson of the U.S. Marshals Service. Mathieson said the male officer fired a shot but no one was hit — though Roessler said it was unknown who fired the shot.
Assaye then escaped through a hospital stairwell, officials said. Authorities say they don't know what restraints were on him
Authorities said they did not know if the escape was pre-planned.
Assaye fled to a residential neighborhood and broke into the trunk of a 2002 silver Toyota Camry, authorities said. When the owner of the car started to drive to work, Assaye kicked his way out of the trunk and carjacked the vehicle, police said.
The driver was slightly injured during the carjacking, police said.
Around 10:30 a.m., the Camry was found abandoned. Assaye then carjacked another car and fled, police said.
The second car, a 2008 Hyundai Elantra, has also been located, police said after Assaye's capture.
Police said a weapon has been recovered.
© 2015 ABC News Internet Ventures. All rights reserved.